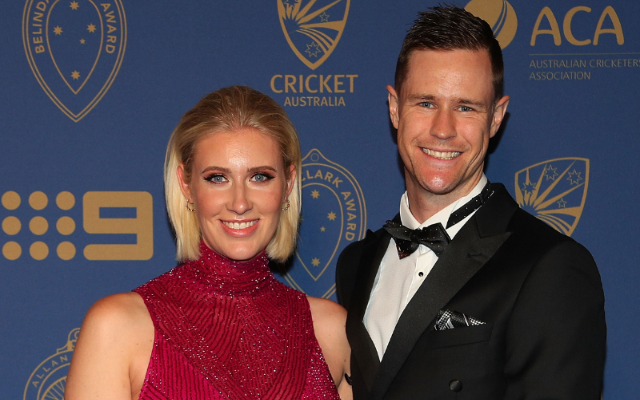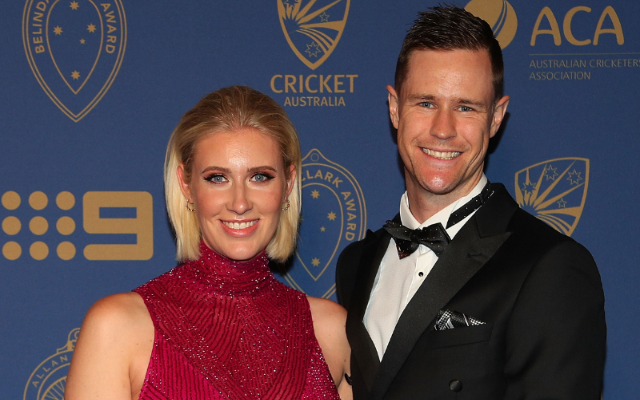 Ever since the 2021 edition of the Indian Premier League had to be postponed, the Board of Control for Cricket in India has been scratching its head over sending back the foreign players to their respective homes. In the meantime, around 38 Australian cricketers decided to fly to the Maldives until the travel restrictions are lifted. One of them was the left-arm fast bowler Jason Behrendorff.
Jason opting to take cover in the Maldives hasn't gone down well with the netizens at a time when around 9000 Australians are stranded in India. But it's the pacer's wife, Juvelle, who has had to endure a series of stern comments on social media. Reacting to the entire saga, she said that since the IPL bio-secure bubble has been burst, the players need to find a safe haven for themselves.
Jason Behrendorff's wife opens up
"They need to get out of India as the biosecurity bubble is no longer and they are going to be left to fend for themselves," Juvelle was quoted as saying to the West Australian.
The Aussie cricketers are set to be quarantining in the Maldives until the travel ban from India is lifted after May 15. Behrendorff's wife mentioned that the players would be going as per the guidelines set by the Australian government.
"They aren't jumping the queue and they aren't asking the Australian Government to pay for any special flights or anything. The players are willing to do whatever the Government wants them to do and just sit in a line and wait," she stated.
"Once they complete two weeks of quarantine in the Maldives, they will follow the same application process like all Australians has to get home," she added.
After quarantining in the Maldives for 10 days, the Australian cricketers need to serve another quarantine period of 14 days upon reaching their home country. They will be returning to Australia on chartered flights organised by the Indian board.
Juvelle also stated that her husband plays cricket to keep a 'roof over our heads'. Mrs Behrendorff had a styling business, which went for a toss after the COVID-19 pandemic took charge. Apart from themselves, the couple also has two young children to take care of.
---
IPL 2021 Whatsapp Group link
Join our IPL 2021 WhatsApp group to get the latest news related to sports and this IPL 2021 will go crazier. You may only join this group at your own risk of privacy. If you have no objection to your privacy then Join Now.
We don't like you to share anything else rather than Ipl or sports, if you go beyond our rule you will be removed from the group without any prior notice.
IPL 2021 Facebook Group link
If you are a creator and want to share your news from IPL 2021 or related to sports then you may join our exclusive Facebook group. Please review your privacy at your own risk JOIN NOW
Who are your favorite team and your favorite player of this year do let us know in the comment below?