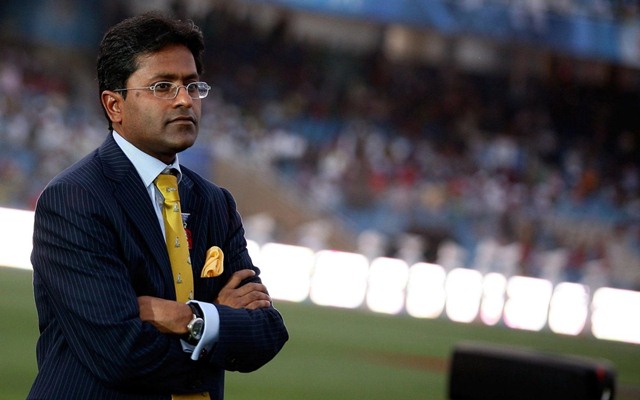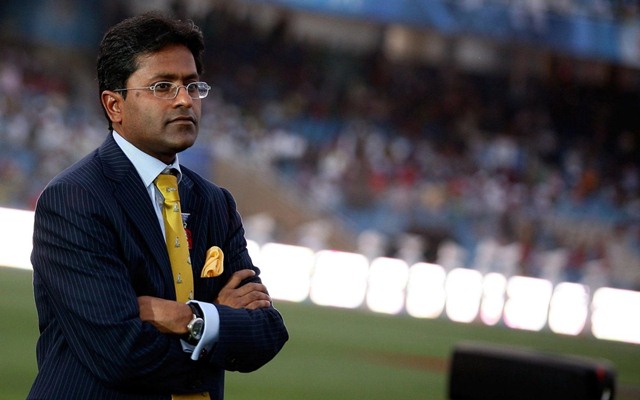 Indian Premier League founder Lalit Modi has voiced his opinion on the players not paying apt tribute to COVID-deaths in the nation. Modi, the creator of the league, is in London currently and has not watched the IPL being "frustrated" about players "not doing anything for the public".
Notably, India is battling a horrific second wave of the COVID-19 virus that has even put questions of the conduction and continuation of the IPL. With many players and even a couple of umpires pulling out of the tournament, the speculations around halting the league midway gained pace, although the BCCI president clarified the stance, stating that the tournament will go as per plans.
The IPL debate has got differing views in the people with a section suggesting that it is inappropriate for it goes on in such adverse times, while others arguing it to be a source of entertainment and distraction in times of sheer negativity.
Very shameful that no one comes out strongly on an everyday basis: Lalit Modi
"Let's not forget that history will document how the Indian cricketers reacted when a calamity of this magnitude stared India in the face," said the founder of the IPL.
Modi says he finds it, "quite shameful, very, very in fact" that the cricketers "had not come out strongly on an everyday basis. Not to have worn black bands, not to take a knee is something that baffles me."
The IPL, he says, "could have done so much more. I don't know who is stopping them. Every life matters, every Indian matters. This is a time for solidarity and coming together."
However, opposing the view of halting the league midway, Modi said: "Let's not deprive few more families of their daily bread. Let's not snatch that away from them. Some domestic cricketers make major earning through the IPL in these six to eight weeks to take care of almost that entire year's earnings. Let's not take that away."
Expressing himself on the planning and management of this edition, he added: "I don't understand the plan to play these matches in heavily-affected centres [Mumbai] – it could have been avoided and still can be avoided, it's not that it can't be moved to another centre. To take even a small bit of relief or resource or staff away from the pandemic is something that I would have avoided at all costs, I would not have allowed it."
Speaking about how the tournament was conducted during 2009 when it had to be shifted to South Africa due to general election, Modi said: "If Plan B doesn't work, go to Plan C, if that doesn't work, go to Plan D. That's what we were doing."
BCCI should come forward
On what would have been his approach instead of the one adopted by the IPL management currently, he told: "I would've done something very different but I wouldn't have stopped the games at all. Every IPL match should start with a minute's silence to pay homage to each life lost due to this pandemic."
The players "can also bend the knee, they must pray for people lost. And they must wear a black band in all the matches, that's a must, must, must.
"Just have the captain interviews and that's it. No extra show of huge cheques or money at the time of such despair," he said on doing away with massive checks received by players as sponsored prizes for performing in the game. "Show solidarity, show support, express concern, money isn't everything. Even a kind word can heal a broken heart in these times."
"The BCCI should pledge to give 10 percent at least of its IPL earnings over the last two years for Covid victims and rehabilitation of the families who have lost their breadwinners. It is the fans who have made the game of cricket so big in India. This is the time to react and give back to the nation."
He calculated that 10 percent of the IPL 2020 and 2021 sponsorships would be something close to "R700-800 crores. Imagine the difference that money can make for rehabilitation and treatment of patients."
"There is so much you could have done…financed the vaccine, oxygen, respirators. Build temporary hospitals, use stadiums, create that kind of infrastructure." He won't speak of his own part in the relief work, "Joy they say is doing good on the sly. I will leave it at that."
He chooses to not call names yet. "This is the time for teamwork and focus and togetherness. Let's leave the blaming and shaming for after India comes out of this whole," he signed off.
---
IPL 2021 Whatsapp Group link
Join our IPL 2021 WhatsApp group to get the latest news related to sports and this IPL 2021 will go crazier. You may only join this group at your own risk of privacy. If you have no objection to your privacy then Join Now.
We don't like you to share anything else rather than Ipl or sports, if you go beyond our rule you will be removed from the group without any prior notice.
IPL 2021 Facebook Group link
If you are a creator and want to share your news from IPL 2021 or related to sports then you may join our exclusive Facebook group. Please review your privacy at your own risk JOIN NOW
Who are your favorite team and your favorite player of this year do let us know in the comment below?