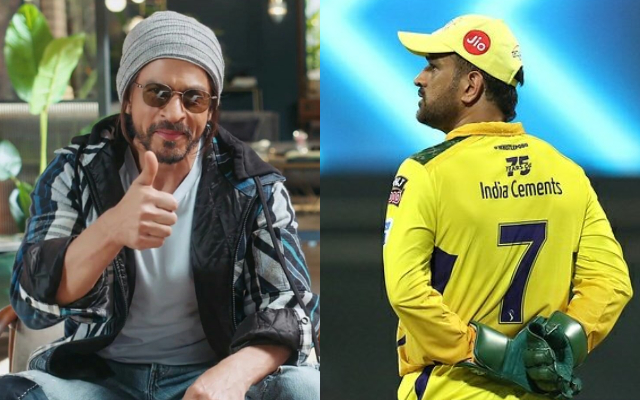 Shah Rukh Khan and MS Dhoni. (Photo Source: Twitter)
Cricket, especially the IPL, and Bollywood are probably two of the most popular things among the common people in India and fans go absolutely crazy when it comes to those two. They are nothing less than religions in our country
The most famous cricketers and actors are pretty much treated as Gods and enjoy a huge fandom. Bollywood and Cricket have also developed a special connection over the years with the most notable one being the marriage of Virat Kohli and Anushka Sharma. It's always fun comparing people from different fields and on that note, here's a look at –
All IPL captains and their Bollywood counterparts
Rohit Sharma – Salman Khan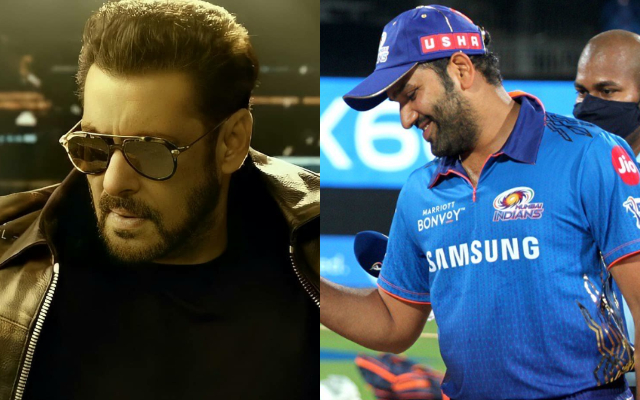 Rohit Sharma is the most successful captain in the history of the league having won 5 titles and under him, the Mumbai Indians have completely dominated. His captaincy has transformed them into serial winners.
Salman Khan has probably been the biggest name in Bollywood over the last couple of decades and his success is virtually second to none. Rohit is also the most decorated player in IPL history having won the trophy on six occasions.
Apart from being such big names, they also have a huge fan following off the field and we hope that they continue to entertain us in years to come.
2. MS Dhoni – Shahrukh Khan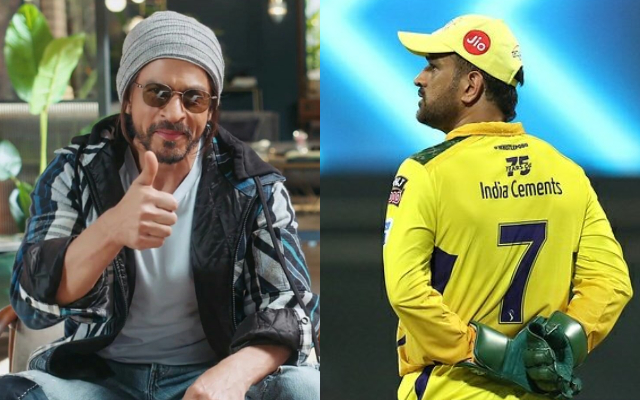 MS Dhoni is Rohit Sharma's biggest competitor in terms of the best and most successful captains in the history of the league, and similarly, Shahrukh Khan has been Salman Khan's biggest competitor over the last couple of decades.
MS Dhoni has won three titles with CSK and under him, they have failed to qualify for the playoffs on just one occasion, which speaks volumes about how good he is. Shahrukh Khan has also been a consistent performer in the film industry and has had loads of hits.
Both of them have also won the Padma Shri and are most likely in the last legs of their careers as well. Incidentally, SRK is also a part of the IPL as he is one of the owners of KKR.
3. Virat Kohli and Aamir Khan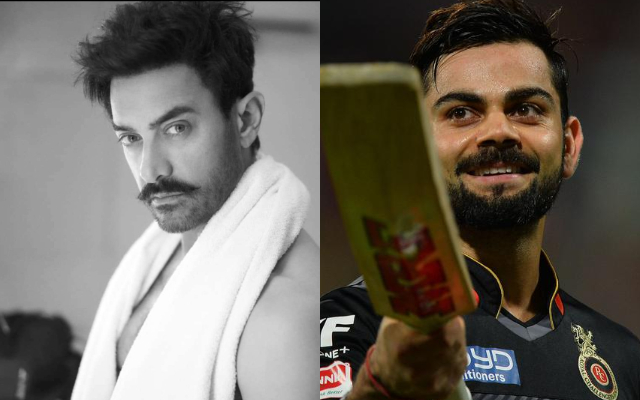 Both Virat Kohli and Aamir Khan are amongst the most popular men in the country and have also been among the most dominant people in their respective industries. While Virat has been an absolute joy to watch on the field, Aamir has also entertained fans with his tremendous acting skills for nearly three decades.
Both of them have also proven themselves to be quite versatile as Kohli can play any role from being an anchor to potentially finishing off an innings while the 56-year-old actor has also aced several different characters.
The Indian skipper hasn't tasted much success as RCB's captain as they have failed to win a trophy and thus, he has often been overshadowed by MS Dhoni and Rohit Sharma in terms of captaincy and the same can be said about Aamir as Shahrukh and Salman are relatively more popular. However, their individual brilliance remains unmatched and they never fail to deliver. Interestingly, both have also been awarded the Padma Shri.
4. Kane Williamson – Akshay Kumar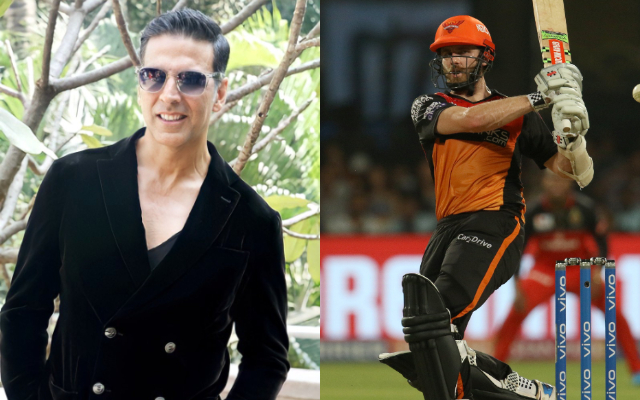 Kane Williamson was recently appointed as SRH's captain after they decided to sack David Warner owing to the team's extremely poor performance before the league was temporarily suspended. However, this isn't the first time he's captaining them as he was at the helm in 2018 and 2019 as well.
He has always been a consistent performer with the bat and rarely let his team down, similar to Akshay Kumar who has been one of the top actors in Bollywood in the last 15-20 years. Kane successfully managed to qualify for the playoffs in both those seasons as well.
The New Zealander is versatile like Akshay and can perform various roles. Both of them are big names, who have delivered the goods on a regular basis, but they have always been overshadowed by the Big 3.
5. Rishabh Pant – Ranveer Singh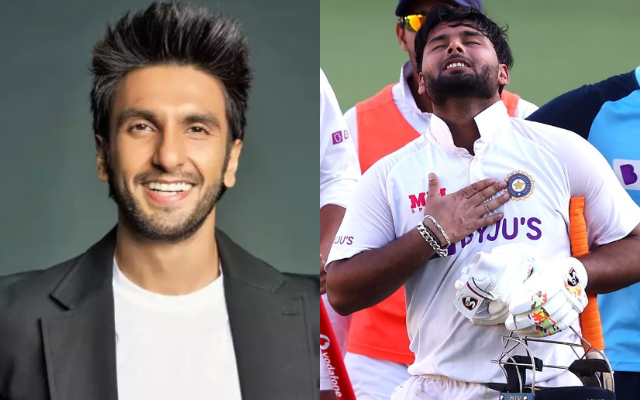 Rishabh Pant is one of India's brightest young cricketers and has already shown signs of potentially becoming the face of Indian cricket in the future. He was appointed as the captain of the Delhi Capitals for this season due to the injury of another youngster in the form of Shreyas Iyer.
Even Ranveer Singh is still a youngster in his industry compared to the other experienced ones, but he's still managed to prove himself as one of the top actors. He is among the highest-paid actors in Bollywood and even Pant is amongst the most famous and well-paid Indian cricketers at present.
Another point of similarity between them is that both come across as energetic personalities with Rishabh Pant constantly talking behind the stumps. They have also experienced some massive highs and lows, but at present, things seem to be going rather smoothly for both talented individuals.
6. KL Rahul – Varun Dhawan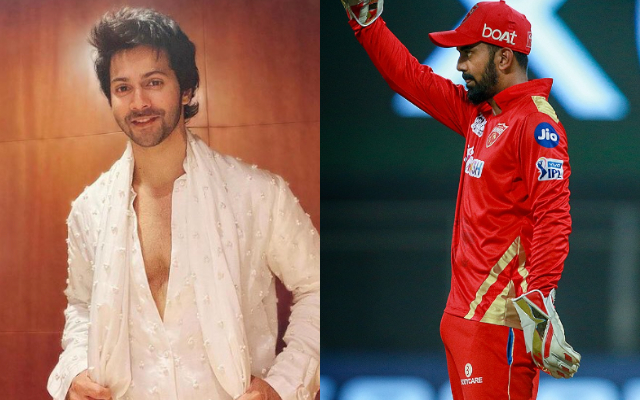 KL Rahul is one of India's best cricketers at present and his career has gone from strength to strength over the last couple of years, and he was also appointed as Punjab's captain last season. He is extremely talented and with his best years potentially ahead of him, he could even become one of the very best in the world.
The same can be said for Varun Dhawan as he's also quite talented and he will surely become one of the biggest Indian actors in a few years. They're known for presenting themselves in a good manner and have a pretty big following among youngsters.
They burst onto the scene at a fairly similar age as Rahul made his debut for India at 23 while Varun made his debut as a hero at 24. Coincidentally, both of them were born in the month of April as well.
7. Sanju Samson – Kartik Aaryan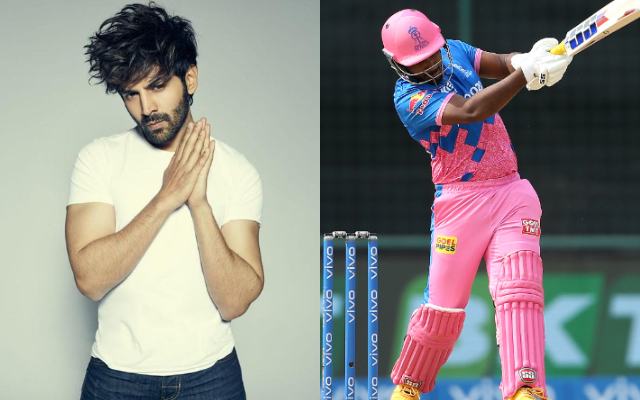 Sanju Samson is also a new captain and he was appointed ahead of the new season after they parted ways with Steve Smith before the auction. He has been on the scene for quite some time now and it feels like he is a very experienced player, but he is still only 26 years of age.
Even Kartik Aaryan has been acting for quite some time now but is only 30 which is quite young for someone who acts as a hero. Both are born in the month of November and are amongst the most highly-rated young people in their fields.
They have shown that they have plenty of talent and have also started to find consistency in recent times, but whether they can establish themselves as the very best remains to be seen.
8. Eoin Morgan – Ranbir Kapoor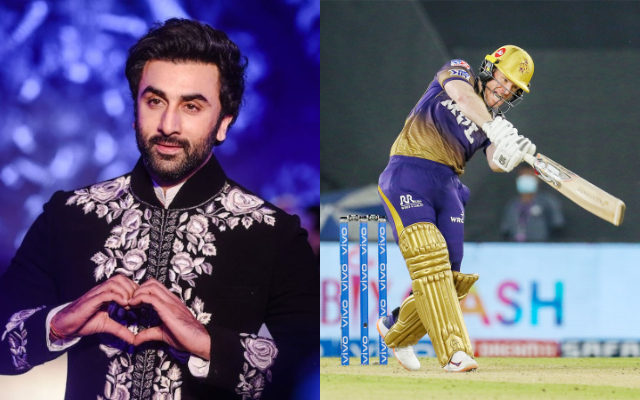 Eoin Morgan has proven himself as one of the best international captains of his generation and thus, a lot more was expected from him during his stint with KKR as captain. However, he has been rather unimpressive and with the current season of the league temporarily suspended and a mega auction lined up, he might not even get a chance to redeem himself.
Even Ranbir Kapoor has shown that he has a tremendous amount of talent and had some big hits initially, but he's failed to establish himself as one of the very best and hasn't done justice to his potential.
As of now, both of them have massively underachieved in the IPL and Bollywood respectively, and certainly not performed the way they should have. Both of them also share the same month of birth as they were born in September.
---
IPL 2021 Whatsapp Group link
Join our IPL 2021 WhatsApp group to get the latest news related to sports and this IPL 2021 will go crazier. You may only join this group at your own risk of privacy. If you have no objection to your privacy then Join Now.
We don't like you to share anything else rather than Ipl or sports, if you go beyond our rule you will be removed from the group without any prior notice.
IPL 2021 Facebook Group link
If you are a creator and want to share your news from IPL 2021 or related to sports then you may join our exclusive Facebook group. Please review your privacy at your own risk JOIN NOW
Who are your favorite team and your favorite player of this year do let us know in the comment below?