Yuzvendra Chahal. (Photo: IANS)
It is safe to say that Mumbai Indians (MI) are the most successful IPL franchise ever. No team has won as much as they have. MI have won 5 IPL Trophies and have also won the most number of matches in the history of the league.
No matter how good or bad a player is, he is always at his best while playing for MI. MI are famous for unearthing various talented players as well. Hardik Pandya, Jasprit Bumrah, Krunal Pandya are fine examples.
However, this doesn't mean that they have utilized each and every player properly. There are various players who haven't been used to their full potential or haven't been backed by MI in the IPL. Let's take a look at-
5 Players who were not used well by MI in IPL
1) Glenn Maxwell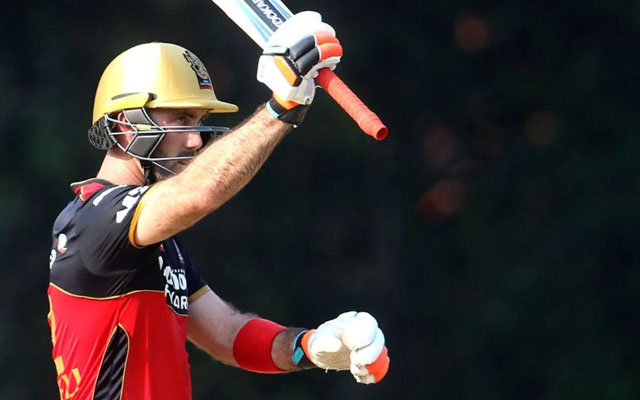 Glenn Maxwell is one of the most explosive T20 players ever. He is nicknamed "Big Show" for a reason. His bowling and sensational fielding are handy additions to his skills. This makes him a complete package.
However, Glenn Maxwell was underutilized at MI. It was during the IPL auction for the 2013 edition where he made headlines. Mumbai Indians splurged $1 million on the Australian all-rounder.
However, all Maxwell played were three games in the 2013 season.
Despite spending so much money on him, he wasn't even given too many chances to prove himself. MI then decided to let go of Maxwell in 2014 and this turned out to be an awful decision, to say the least. He went on to win the "MVP Award" for Punjab in the 2014 edition.
2) Shreyas Gopal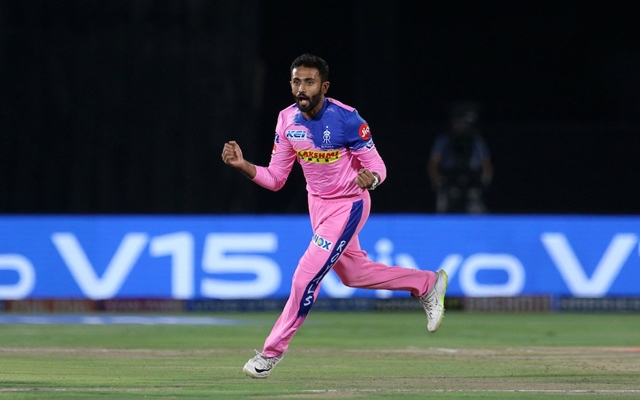 Shreyas Gopal is one of the most talented spinners in India's domestic circuit. He is now one of the best spinners Rajasthan Royals (RR) have. However, he was initially with MI.
Gopal has played 31 IPL games and six of them have come for MI. However, those six games spanned across three seasons. The leggie played four games for MI in 2014 and he picked up six wickets and was pretty impressive.
However, he only played two games in his next two seasons for MI. He wasn't even backed by the management. Thus he was released in 2018 and went on to represent RR.
3) Yuzvendra Chahal
It is safe to say that Chahal is one of India's best spinners in the shortest format of the game. He has been India's best leggie in the shorter formats of the game for quite a while now. He has also been one of the best performers for Royal Challengers Bangalore (RCB) in the last few seasons.
This might shock a few people but Chahal was initially with MI. He represented the Mumbai-based franchise from 2011-2013. He played just one IPL match for MI in 2013.
In the one match that he played, he conceded 34 runs without taking a wicket. However, it was his performance in the now-defunct Champions League T20 (CLT20) final of 2011 that grabbed everyone's attention. He took 2 wickets in just 3 overs in the final against RCB, guiding MI to victory. RCB then got him at his base price of 10 lakh rupees. Since then, he has been one of RCB's best players.
4) Nicholas Pooran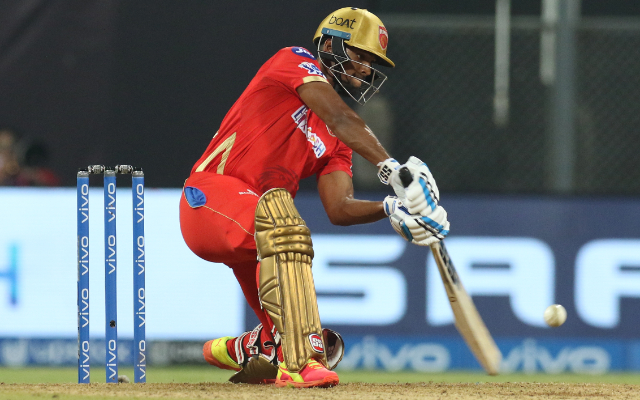 Nicholas Pooran is currently one of the most explosive players from the West Indies. He is an absolute beast in the shortest format of the game. This is one of the main reason why Punjab signed him up and have always backed him.
However, Pooran initially was with MI. He was picked up by the franchise in 2017 for his base price of 30 lakh rupees. He was made to warm the bench for the entire season.
While one can't really blame the MI management as he wasn't a known face back then, he could have at least been given a game or two. Pooran is now one of the most aggressive T20 players and is one of the biggest hitters for the Punjab Kings (PBKS). He has now become one of their key players.
5) Chris Lynn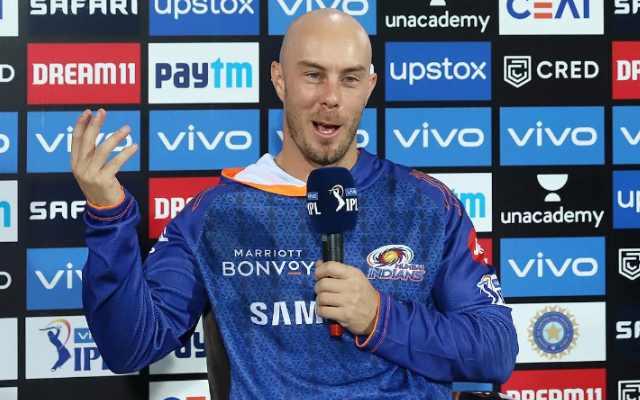 Lynn is one of the most underutilized players in MI's history. It would be safe to call him the unluckiest player to have played for them as well. Those who have watched him play would know how destructive he can be.
Lynn is arguably one of the hardest hitters of the ball and has made a name for himself in the shortest format of the game. His exploits in the BBL are world-famous. He was the backbone for the Kolkata Knight Riders (KKR) after which he was purchased by MI for his base price of 2 crore rupees in 2020.
He didn't play a single game in 2020. He then played his first game for MI in 2021 where he scored a valuable 49 in tricky conditions only to be dropped for De Kock in the second game. While other teams dream of having an explosive player like Lynn, MI just don't seem to back him.
---
IPL 2021 Whatsapp Group link
Join our IPL 2021 WhatsApp group to get the latest news related to sports and this IPL 2021 will go crazier. You may only join this group at your own risk of privacy. If you have no objection to your privacy then Join Now.
We don't like you to share anything else rather than Ipl or sports, if you go beyond our rule you will be removed from the group without any prior notice.
IPL 2021 Facebook Group link
If you are a creator and want to share your news from IPL 2021 or related to sports then you may join our exclusive Facebook group. Please review your privacy at your own risk JOIN NOW
Who are your favorite team and your favorite player of this year do let us know in the comment below?