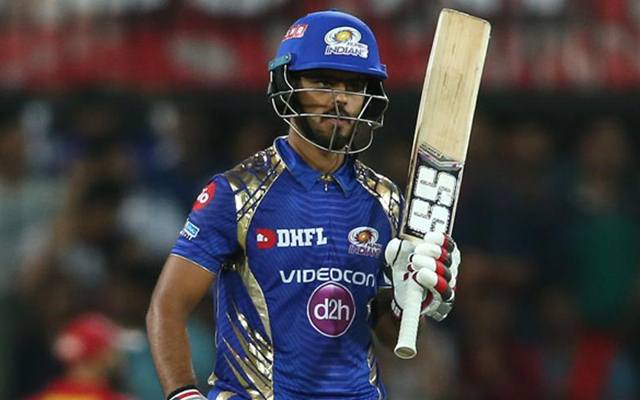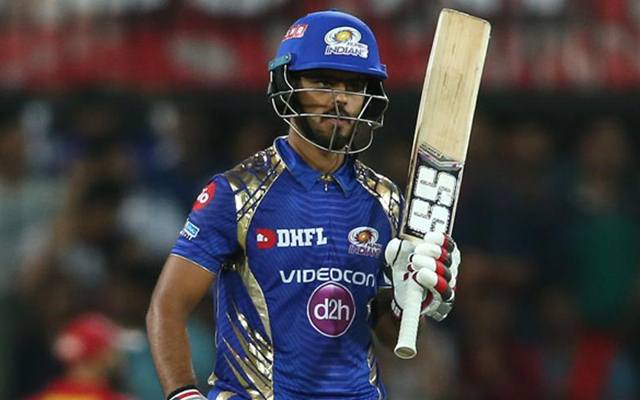 As the Indian Premier League 2021 has come to a halt, there is no immediate decision, if the tournament will be held again or not. BCCI will try to conduct the tournament at any cost to finish it and get a result.
But, one thing is quite certain that next year, there will be a big auction and we will see a lot of shuffling of players. Having said that, there are chances that Mumbai Indians might have to go to some of the players who they have released in the past.
They will have to let off some of their key players as well, which means we will see some different faces in the Mumbai Indians squad.
Here are the 5 Ex-MI players Mumbai Indians may target in the IPL 2022 auction:
1. Glenn Maxwell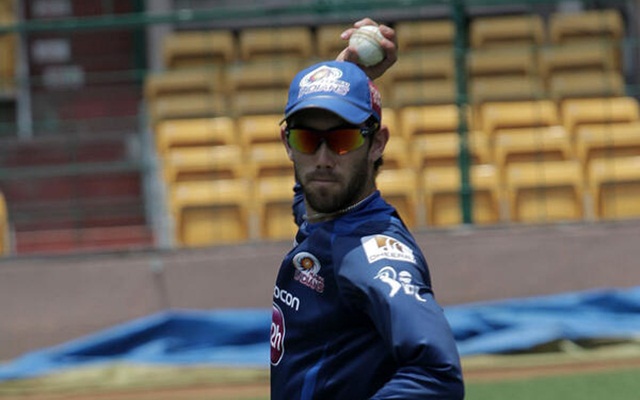 Glenn Maxwell arrived at the world cricketing stage with the reputation of being a hard hitter of the ball. He was making a lot of noise while playing domestic cricket in Australia. He even got picked by Delhi Daredevils (now Delhi Capitals) as a replacement player for his countryman, Travis Birt.
However, Maxwell's big break in the IPL came when he was signed by Mumbai Indians for $ 1 million for the IPL 2013 season. Even then Mumbai had an eye for talent. However, he played only three matches in that season, with minimal results. Eventually, he was let go, and here began Maxwell's journey in the IPL when he was one of the leading run-getters in the subsequent season of 2014.
He played for Punjab Kings (then Kings XI Punjab). This time around he was seen playing for Royal Challengers Bangalore, who bought him for INR 14.25 crores. Considering the fact that it might be difficult to have Kieron Pollard for one more season, with the current retention policy, Mumbai might eye Glenn Maxwell to fill that hole in the middle order which will be there if Pollard leaves.
Even if Pollard stays, the prospect of having both him and Maxwell together once again seems nothing less of a cricket fanatic's dream.
2. Axar Patel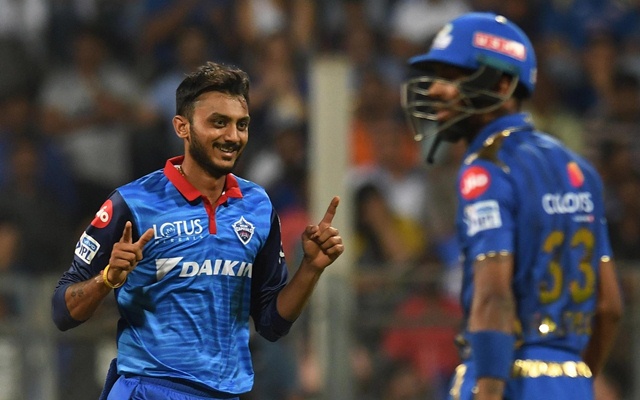 Years before Axar Patel became a household name, he was part of the Mumbai Indians set-up. He was picked by the franchise for the season of 2013 but didn't get an opportunity to play with all the stars around. He later made his debut for Kings XI Punjab (now Punjab Kings) in 2014 and had a great debut season with them.
Since the start of 2021, he has been in the news for his performances for the Indian Test team. He missed a few early matches for his franchise Delhi Capitals in the IPL 2021 but once he returned, he was seen at his best. In the four matches which he played, he picked up six wickets with a decent economy of 7.
With Rahul Chahar in the ranks of the Mumbai Indians, the five-time champions had a good spinner in their side. But, in the next auction, Chahar might have to be given up in order to retain other spinners. This is the main reason why Axar Patel could be in Mumbai's sight, given how successful he has been.
3. Nitish Rana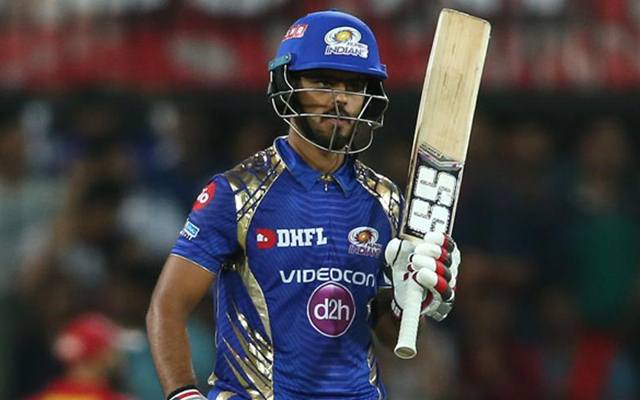 The Delhi left-handed batsman burst out on the scene when he was signed up by Mumbai Indians. He was one of the young talents the franchise had successfully scouted out from the Indian domestic cricket system. He was with the Mumbai Indians for the 2016 and 2017 seasons. In 2016, he got only a few opportunities, but he made the most of them.
In 2017, during Mumbai's title run, Rana was a part of the middle-order for the first half of the season and complemented the power-hitting batsmen who batted around him. Mumbai failed to retain him but was in an attempt to buy him back at the subsequent auction. They went into a serious bidding war with Kolkata Knight Riders, who eventually managed to snap him.
Since then, Rana has appeared for KKR in four seasons and has had a decent season with them. There will be a point surely during the auction that Mumbai will have to look to replace or buy back their middle-order which consists of Suryakumar Yadav and Ishan Kishan. If they don't manage to have them, then Rana could be a potential option they will consider.
4. Nicholas Pooran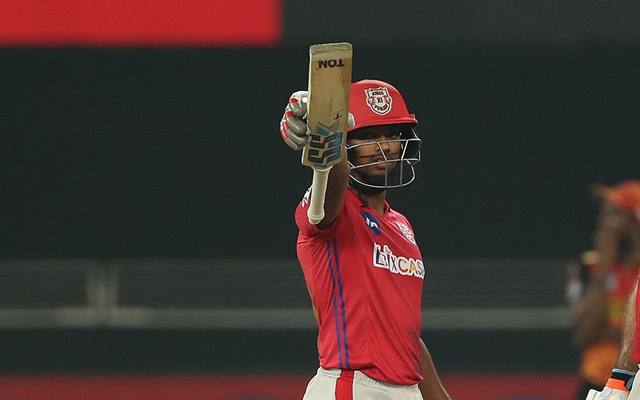 Nicholas Pooran was one of those young cricketers who had a lot of noise around him, just for the sheer amount of talent he possessed at that young age. In 2017, Mumbai Indians bought him for INR 30 Lakhs. This move was made after the left-handed batsman had impressed the management with his performances in the Caribbean Premier League.
Pooran unfortunately didn't get a chance to play for the Mumbai team during that season. This was also the time when Lendl Simmons used to open the batting for Mumbai Indians and Jos Buttler was slotted in the middle-order. Having said that, Pooran was eventually let go off and he turned out to become a proven match-winner.
Despite not racking huge numbers for Punjab Kings this season, Pooran will remain a good prospect for other teams to look into. Mumbai Indians might have to let go of Quinton de Kock this season, which would mean a wicketkeeper will be needed. Pooran, as a dashing hitter of the ball and a good keeper behind the stumps, could be an ideal pick.
5. Mustafizur Rahman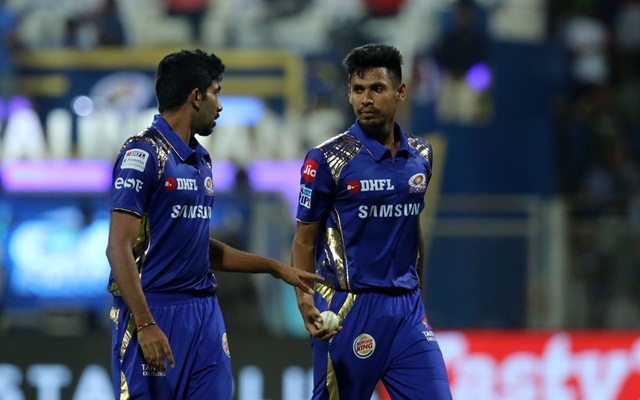 After Sunrisers Hyderabad decided against retaining Mustafizur Rahman in the 2018 IPL auction, Mumbai Indians bought his services after a bidding war with Delhi Capitals. They got the left-arm pacer to pair up with Bumrah to make themselves a good fast-bowling unit. However, he played only seven matches for them in 2018 owing to his injuries.
After this, he was replaced at the franchise by Trent Boult, who has been quite magnificent for the Mumbai Indians team in the past two seasons. Having said that, Boult is one of the players who can be retained by Mumbai. However, if they decide against that, in that situation, they will be looking for an overseas pacer to replace him.
Rahman remains one of the better bowlers in the shortest format. This season as well, during his appearance for Rajasthan Royals, he managed to impress, picking up eight wickets from seven matches. His performances and reputation can make Mumbai Indians get him on board once again.
---
IPL 2021 Whatsapp Group link
Join our IPL 2021 WhatsApp group to get the latest news related to sports and this IPL 2021 will go crazier. You may only join this group at your own risk of privacy. If you have no objection to your privacy then Join Now.
We don't like you to share anything else rather than Ipl or sports, if you go beyond our rule you will be removed from the group without any prior notice.
IPL 2021 Facebook Group link
If you are a creator and want to share your news from IPL 2021 or related to sports then you may join our exclusive Facebook group. Please review your privacy at your own risk JOIN NOW
Who are your favorite team and your favorite player of this year do let us know in the comment below?