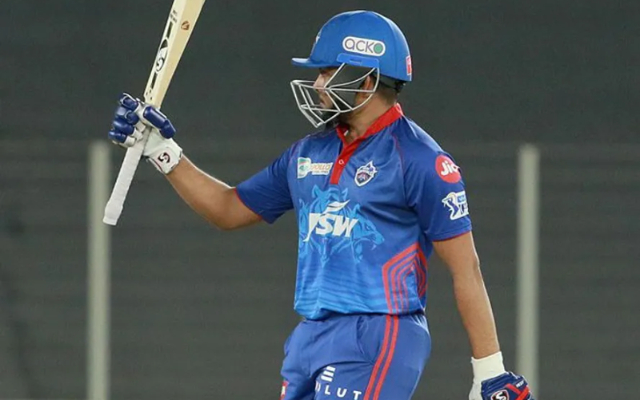 Prithvi Shaw Celebrating. (Photo Source: IPL/BCCI)
The COVID-19 pandemic is looking unstoppable right now. With record-breaking cases every week, the BCCI has decided to suspend the annual T20 carnival, the Indian Premier League. Well, it is a nightmare for the fans.
Now, the main reason for suspending the IPL is the multiple cases of COVID across franchises. Firstly, it was the KKR camp that was under the radar because of COVID cases. Unfortunately, it was Varun Chakravarthy and Sandeep Warrier from the KKR camp who are infected by the virus.
Later on, there was news regarding some cases from the CSK camp, but it was the support staff that got infected. On the 4th of May, there was news related to COVID cases from SRH and DC camp. It was too much on the plate and hence IPL has been suspended.
But after 29 games, many players were able to make a name for themselves. Adding on, they have played better than few veterans of the game.
Here are 5 players who can enter, comeback, or debut in the T20 WC based on IPL 2021 performance:
5. Avesh Khan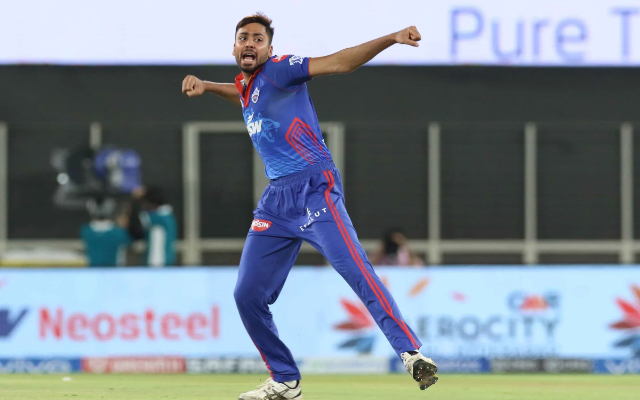 Avesh Khan was a part of a strong India U19 team in 2016. He was a teammate of Rishabh Pant and that team went on to reach the finals of the tournament. After almost five years, the fourteenth edition of the IPL gave Khan a chance to redeem himself. Well, he was at his best.
Last year, Avesh was unable to get regular chances to represent the Delhi Capitals. He played only a single game and conceded 42 runs. As the Delhi Capitals had the pace duo of Rabada and Nortje, it was difficult for any bowler to replace them. For most of the season, he had to warm the benches.
But 2021 will be seen as the year that made Avesh Khan a popular name. In eight games, he picked 14 wickets. Till now, he has an impressive economy rate of 7.70 and a bowling average of 16.50. The key to his performance was his fitness. He has a great chance to make it to the Indian side during the T20 World Cup.
4. Rahul Chahar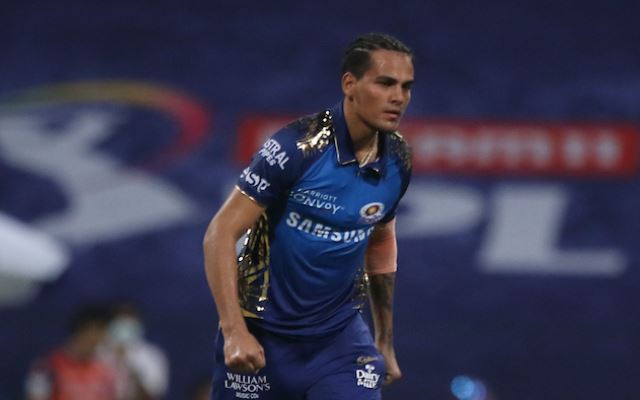 Rahul Chahar has been the premier spinner for Mumbai Indians since 2019. During that year, he managed to pick 13 wickets in 13 games he played. That season, Rahul was unplayable as he bowled with an impressive economy rate of 6.55. And as we know, IPL opens the door for many players, the story was the same for Rahul.
Although in T20Is, Rahul has been expensive. But, as he has played only 3 T20I games, his numbers are destined to improve. Currently, he has been bowling at an economy rate of 9.5 runs per over. His wicket tally is 3 wickets in 3 games so far.
In the 2020 season, he picked 15 wickets in 15 games with an economy rate of 8.16. During the current edition, in 7 games, Chahar picked 11 wickets. An impressive economy rate of 7.21 speaks volumes about his skills. In a T20I squad, the presence of a leg spinner is an asset. Therefore, Virat Kohli could use Rahul Chahar to pick crucial wickets.
3. Harshal Patel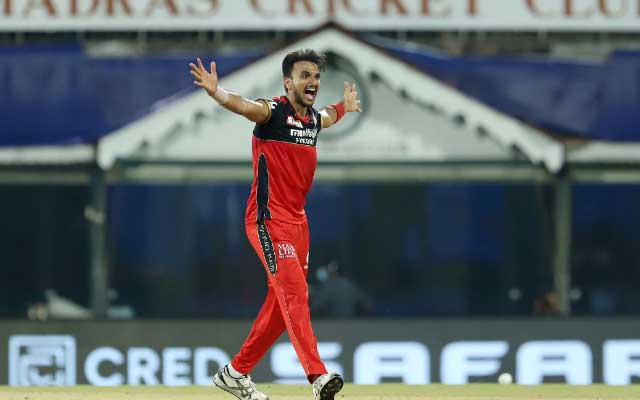 Just like in the case of Avesh Khan, 2021 was a breakthrough year for Harshal Patel as well. He has been a part of the IPL circuit since 2012, but apart from the 2015 season, he was unable to make his presence felt. Since 2015, his economy has been on the higher side but he had the knack of picking wickets when his team needed him to. For Virat Kohli, Patel was his chosen death bowler.
During the first match of the season, Patel took five wickets against the defending champions Mumbai Indians. After achieving the remarkable landmark, he became the first bowler to pick five wickets against Mumbai. Later on, wherever Kohli asked him to bowl the middle and death overs, he delivered, except one game where he was hammered for 37 runs by Jadeja.
It looks like RCB's bowling woes have been addressed. Patel can bowl yorkers at will. His slower balls are also difficult to read for any batsman. A bowler like him could be a valuable asset for any team. Talking about team India, it will sharpen their bowling lineup.
2. Deepak Chahar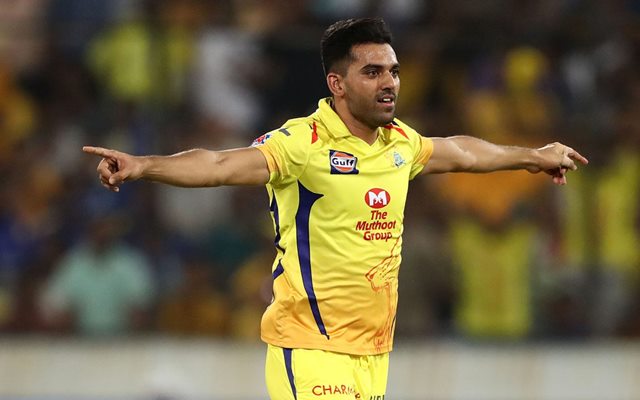 Deepak Chahar is one of the many players who have made it to the Indian squad because of their IPL performances. Although the presence of Bumrah and Natarajan makes it quite difficult for anyone to regularly feature in the playing eleven, Chahar has managed to make an impression whenever he gets chances. He bowls at a medium pace but it is his accuracy that troubles the batsmen. Under Dhoni's captainship, he has grown as a bowler.
In 55 IPL games, Chahar has picked 53 wickets. An impressive economy rate of 7.67 in 55 matches shows his ability to bowl in tight lines. Since 2018, he has been a valuable addition to the CSK squad as he has picked 52 wickets for them. When the conditions suit him, Chahar bowls in his full quota inside ten overs.
This year, he picked 8 wickets in 7 games for CSK. With the best bowling figure of 4/13, Chahar demolished the Punjab Kings' lineup. Hence, there is a chance that Chahar might make it to the playing XI regularly during the T20 World Cup.
1. Prithvi Shaw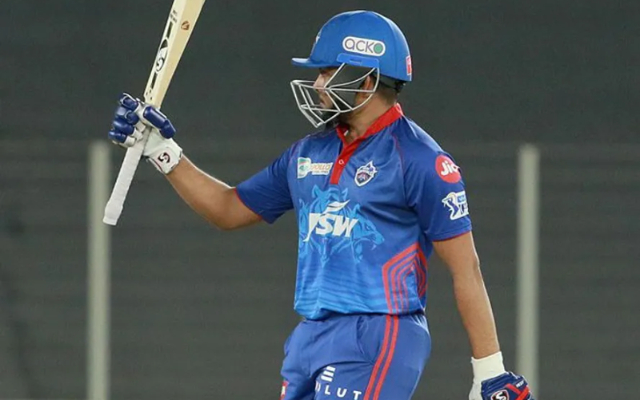 The selection to the national side for Prithvi Shaw was inevitable as he smashed bowlers all over the park in the domestic circuit. He was seen as someone who could open the innings for the team in every format of the game. But, after horrible performances during the tour to Australia, he was dropped. Adding on, he was subject to internet trolling on various social media platforms.
But just like Rishabh Pant, Shaw has redeemed himself. He was in superb form during the Syed Mushtaq Ali Trophy. Ricky Ponting backed him to open for Delhi this season and he managed to provide excellent starts to his team. Well, it was just a matter of time that Shaw to find his touch.
In eight games played so far, Shaw scored 308 runs in 185 balls. A strike rate of 166.48 is nothing short of spectacular for a youngster who was dropped from the nationals squad. He provided the perfect platform for the middle order and they could bat freely without any pressure. There is a chance that Shaw might be included in the Indian T20 World Cup squad later this year.
---
IPL 2021 Whatsapp Group link
Join our IPL 2021 WhatsApp group to get the latest news related to sports and this IPL 2021 will go crazier. You may only join this group at your own risk of privacy. If you have no objection to your privacy then Join Now.
We don't like you to share anything else rather than Ipl or sports, if you go beyond our rule you will be removed from the group without any prior notice.
IPL 2021 Facebook Group link
If you are a creator and want to share your news from IPL 2021 or related to sports then you may join our exclusive Facebook group. Please review your privacy at your own risk JOIN NOW
Who are your favorite team and your favorite player of this year do let us know in the comment below?