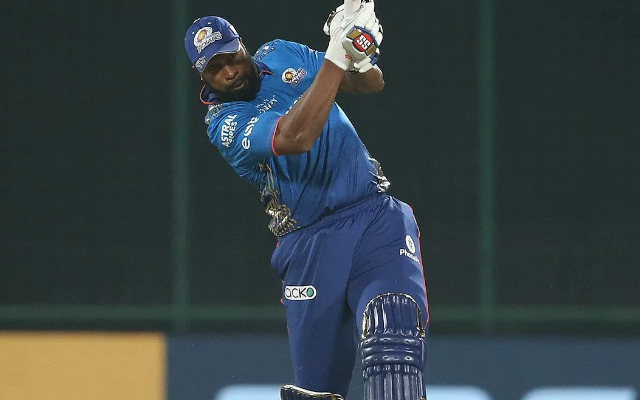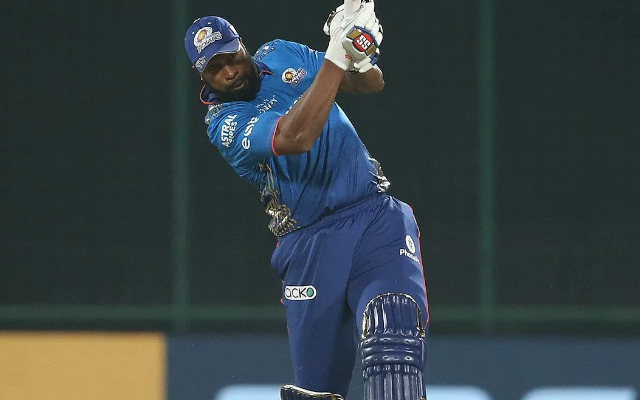 Kieron Pollard and Mumbai Indians have become synonyms to each other over the years. The Big West Indian has seen many ups and downs with the Mumbai franchise but has been an integral part of their set-up during their five title runs. There is a reason why the franchise has stuck to the all-rounder and he recently proved his worth once again when he smashed 87 runs from 34 balls to help his side stage a comeback during their run chase of 219 against Chennai.
However, with the big auction coming up next year, Mumbai might have to release the current West Indian white-ball skipper. The last time when this situation had emerged, MI was successful in buying back Pollard by using the Right To Match (RTM) card. But if they don't, other teams will target him in the auction.
Here are 3 teams that will target Kieron Pollard in the IPL 2022 auction
1. Kolkata Knight Riders (KKR)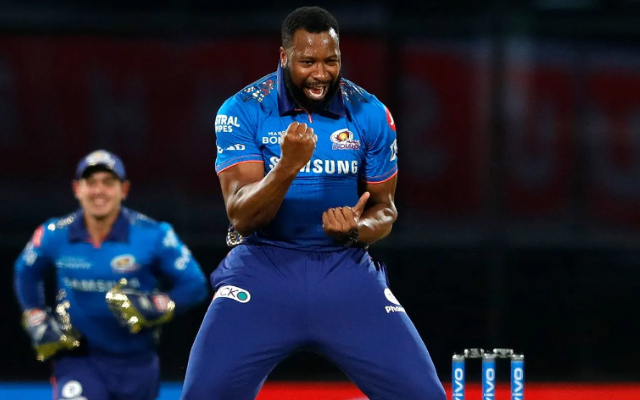 After managing to win titles during Gautam Gambhir's stint as the captain, KKR has faded away as one of the most dominant forces in the Indian Premier League. After Gambhir, Dinesh Karthik and Eoin Morgan have led the franchise. Karthik led them to a single playoff finish during his inaugural season as the captain in 2018.
In 2019 and 2020, they failed to replicate their performances ending as the fifth-ranked side on both occasions. They even lost five out of their seven matches in the IPL 2021 before it got suspended. Considering how the team has performed under Eoin Morgan, KKR might just let him go ahead of the 2022 season and start building a team with a new captain.
Kieron Pollard could be their bet, considering the fact that he leads Trinbago Knight Riders and even led them to a title in the 2020 Caribbean Premier League. On top of that, Pollard is everything KKR needs. They need a solid captain, who is experienced in the format, is a good middle-order batsman, and can improve the balance of the team. Pollard fits completely for a role in the KKR team.
2. Punjab Kings (PBKS)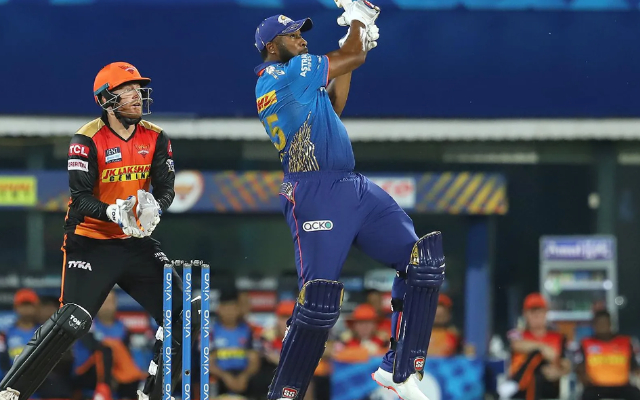 When Punjab Kings decided to trade Ravichandran Ashwin ahead of the IPL 2020 season, KL Rahul emerged as the captain of the franchise. During his time as a leader, he led them in 21 matches, winning nine and losing 12. Some people have even pointed to KL Rahul's inexperience as a captain as Punjab's reason for defeat.
Having decided to build a team around the Karnataka batsman, Punjab Kings are likely to stick to him as the captain. However, they would be looking to add some experience in the middle order to assist Rahul in two aspects of the game. Rahul, who has scored heavily as an opener during his entire stint, had to shoulder the responsibility of carrying the team's batting quite often. This was a direct result of a weak or undependable middle order.
If Pollard is added to the franchise, then he just doesn't just improve their middle-order. He also gives a strong-headed individual to the team who can help Rahul around with some tactics of his own. On top of everything, his ability to bowl a few overs can also give Rahul the balance in the XI which Punjab has faced issues with, in the past.
3. Rajasthan Royals (RR)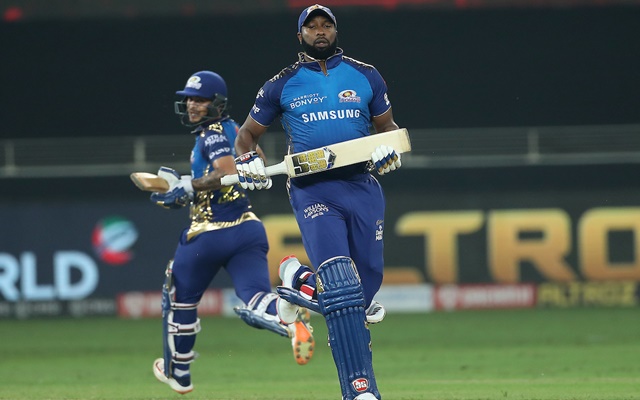 One of the reasons why Rajasthan Royals has failed to perform consistently well during the past few seasons has been due to the lack of good Indian players. After letting go of Ajinkya Rahane, Rajasthan was left with Steve Smith and a few English stars to build their team around. Sanju Samson emerged amidst this and was named the captain.
However, this season when Jofra Archer and Ben Stokes were ruled out, there was an issue of the absence of experienced players. However, the Royals struggled because of the lack of good middle-order batsmen. David Miller was a bit of a hit or miss, and on most days, RR seemed to have underestimated his capabilities.
Plus, with an inexperienced captain at the helm, some decisions will be questioned. If Pollard comes to this squad, maybe all their problems won't be solved. However, a major issue of not having a dependable middle order will be. He can also help the young skipper Samson, who seems to be the leader here to stay for the Royals.
---
IPL 2021 Whatsapp Group link
Join our IPL 2021 WhatsApp group to get the latest news related to sports and this IPL 2021 will go crazier. You may only join this group at your own risk of privacy. If you have no objection to your privacy then Join Now.
We don't like you to share anything else rather than Ipl or sports, if you go beyond our rule you will be removed from the group without any prior notice.
IPL 2021 Facebook Group link
If you are a creator and want to share your news from IPL 2021 or related to sports then you may join our exclusive Facebook group. Please review your privacy at your own risk JOIN NOW
Who are your favorite team and your favorite player of this year do let us know in the comment below?