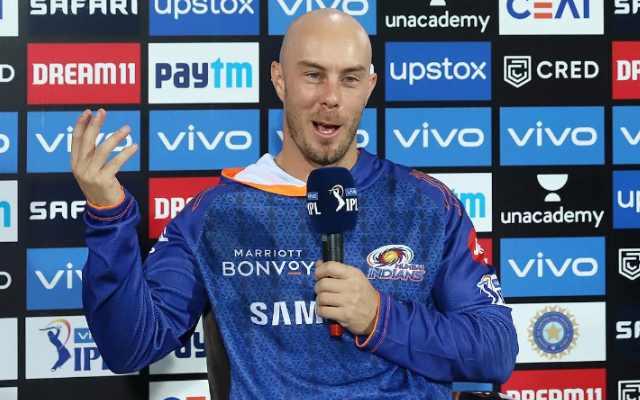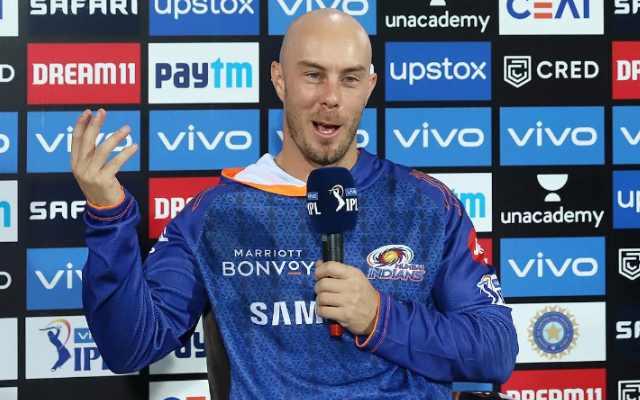 The 14th edition of the Indian Premier League (IPL) is going on, amidst the raging Covid-19 pandemic in India. There are a few players who have pulled out of the tournament as well. And now, Australian cricketer Chris Lynn, who is a part of the Mumbai Indians (MI) franchise in the IPL, has stated that Cricket Australia (CA) can arrange a chartered flight for all the Australian players once the tournament is done.
Lynn also said that Cricket Australia makes 10% of every IPL contract, and they could spend the money to ferry the Aussie players safely back to the land of the kangaroos. Adding that he understands that there are a lot of people who are worse off than the cricketers themselves, Lynn opined that the cricketers will be going from an extremely tight bubble.
Lynn further said that the players signed up for the tournament fully knowing all the risks associated with it. He concluded by stating that it would feel great to head home once the IPL is done.
"I texted back that as Cricket Australia makes 10% of every IPL contract was there a chance, we could spend that money this year on a charter flight once the tournament is over?
I know there are people worse off than us. But we are going from a really tight bubble and are getting vaccinated next week so hopefully, the government will let us get home on a private charter. We are not asking for shortcuts and we signed up knowing the risks. But it would be great to get home as soon as the event is over," said Chris Lynn to News Corp Media.
Chris Lynn has got just a solitary chance in the 2021 edition of the IPL
In the 14th edition of the Indian Premier League (IPL), Chris Lynn has featured in one match. In the only innings he played, the right-hander scored a blistering 49 at a strike rate of 140.00 at the top of the order. But since Quinton De Kock has returned back to the Mumbai Indians' setup, Lynn has been in the sidelines.
Lynn has featured in 42 IPL matches and has scored 1329 runs at an average of 34.08 and a strike rate of 140.63. He has also scored as many as 10 half-centuries in IPL cricket.
---
IPL 2021 Whatsapp Group link
Join our IPL 2021 WhatsApp group to get the latest news related to sports and this IPL 2021 will go crazier. You may only join this group at your own risk of privacy. If you have no objection to your privacy then Join Now.
We don't like you to share anything else rather than Ipl or sports, if you go beyond our rule you will be removed from the group without any prior notice.
IPL 2021 Facebook Group link
If you are a creator and want to share your news from IPL 2021 or related to sports then you may join our exclusive Facebook group. Please review your privacy at your own risk JOIN NOW
Who are your favorite team and your favorite player of this year do let us know in the comment below?